TEQUILA MOCKINGBIRD - 2017
Luchetti Krelle's design for Tequila Mockingbird won a silver medal in the Sydney Design Awards in 2017.
Link to the awards page below: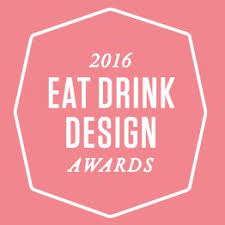 The Light Brigade was shortlisted for an Eat Drink Design Award in 2016
Click the link below to be redirected to the website:
The Clovelly Hotel refurbishment saw Arcon garner recognition with an MBA Award for Excellence in Construction in the category of Club/Entertainment - Refurbishment up to $5 Million.
Head to the website following the link below for further detail:
Arcon won a second MBA Award in 2012 in the category of Adaptive Reuse / Housing $2 Million and over.
For more detail on this project and award head to the link below:
2009 Best Use of Timber - The Clovelly Hotel
2008 Hospitality up to $5,000,000 - The Crocodile Farm (Ashfield)
2008 Hospitality $5,000,000 - $10,000,000 - The Winston Hills Hotel
2005 Hospitality up to $5,000,000 - Flying Fish Restaurant (Pyrmont)
AHA NSW Awards
2016
Best Gaming Venue - El Cortez
2015
Best New / Redeveloped Hotel (City) - Collaroy Hotel
Best Casual Dining Venue (City Northern) - Blues Point Hotel
Best Gaming Venue - El Cortez
2013
Best Traditional Hotel Bar - Willoughby Hotel
Best Casual Dining Venue (City / Eastern) - Clovelly Hotel
Best Casual Dining Venue (City / Northern) - Willoughby Hotel
Best Entertainment Venue - Cargo Bar
Best Gaming Venue - Eastwood Hotel
Overall Hotel of the Year (City) - Clovelly Hotel
2012
Best Contemporary Cocktail / Lounge Bar - The Loft
Best Outdoor / Non-Enclosed Facility - Clovelly Hotel
Concrete Playground
Broadsheet
BARTENDER
GOOD FOOD
THE URBAN LIST
TIME OUT
THE SHOUT - AUSTRALIAN HOTELIER
VENUE MAGAZINE
Rory O'Brien, Construction Manager for the builder Arcon, picks up on how the gamechanging new aspect came together: "The original Surf Rock Hotel encompassed three terraces. The Collaroy renovation required the demolition of the fourth, all-important northern terrace, which we then reconstructed to present as being similar to the three original terraces, only this time allowing an expansive view to the water. Once the venue's 'face' was turned to gaze up the coast, the interior could be modified to follow suit. A major design element of the hotel was the redirection of the main bar to face the northern aspect. This required extensive demolition of the interior so as to reconfigure bathrooms and traffic zones to be conducive to the new layout. The re-routing of services was tricky to say the least due to the positioning of the basement. Extensive co-ordination was required by all parties."
LUVVLY JUBBLY - Superstar chef Jamie Oliver's growing Jamie's Italian empire has a new outlet in Brisbane's city centre.
SO HOT RIGHT NOW - The Steyne Hotel delivers Chinese.
ROUGH 'N' RAW - Dee Why Hotel
Australian Hotelier, December 2012